NEW: DE6400 & G1206 ScenarioPack (and more…)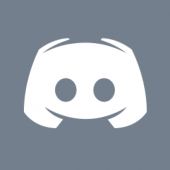 EN: Although it might seem that there hasn't been much activity lately from our dev-team, we have been working on several projects. One of which is this new ex NS6400 and G1206 ScenarioPack, and sound updates for the 6400 which are now standard implemented in this add-on. With this pack we celebrate this big update on these locos. You can find the new pack over here! 

Furthermore we have (re)build some scenarios to release in the future, for example Freiburg-Basel ScenarioPack, IJssellijn ScenarioPack, train 47735 (car transport) and experience an engaging drive up the Algaubahn with a steam engine. One of the scenarios that has been rebuild is the "Autotransport naar Rotterdam" scenario, and has been already released to our community boosters. This scenario will be available for you all shortly!

Last but not least, we have worked on a Swiss StarterPack on SimTogether witch a exclusive SwissTour. Haven't seen already?  Check it out over here!



NL: Hoewel het wellicht lijkt dat er de laatste tijd weinig activiteit bij ons ontwikkelteam is geweest, hebben veel projecten in de achtergrond plaatsgevonden. Een daarvan is het nieuwe ex NS6400 en G1206 ScenarioPack en de bijbehorende geluidupdate welke standaard meegeleverd wordt met de add-on. Met dit pakket vieren we de release van deze grote update op beide locomotieven. Je kunt het nieuwe pakket hier vinden. Veel plezier!

Daarnaast hebben we ook veel scenario's her- of gebouwd om te kunnen releasen in de toekomst. Als voorbeeld het Freiburg-Basel ScenarioPack, IJssellijn ScenarioPack, trein 47735 (autotransport) en het ervaren van een interessante rit op de Algaubahn met stoomtractie. Een van de scenario's welke ook aangepakt is geworden is het "Autotransport naar Rotterdam" scenario, welke momenteel al gereleased is naar onze community boosters. Binnenkort komt deze ook naar de downloadsectie zodat iedereen ervan kan genieten.  

Last but not least, hebben wij ook hard gewerkt aan de realisatie van het Swiss StarterPack met bijbehorende exclusieve SwissTour. Heb je dit nog niet gezien? Neem dan hier een kijkje!
1