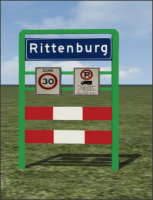 About This Club
Voortgang Objecten bouw voor TS20xx
---
What's new in this club

Ter160

joined the club

Geweldige boerderijtjes Master Chef !

Blij toe Sjef. Ik mis hier nog wat beschaving...

Er komen nog meer boerderijtjes.

Laat ik nou net een landelijke route aan het maken zijn...

Lander0606

joined the club

Dank je wel. We doen ons best

Voorlopig niet. Ik wil eerst deze set afmaken. Wat delen zijn wel al verroest zoals klemmen ed. Deze variant palen zijn roestvast staal dus ja, die roesten niet.

Komt er ook een veroeste variant?

Als je er goede plaatjes van hebt. België heeft heel veel verschillende portalen en hangers.... Dit is de basis hanger

Kijk, dat ziet er mooi uit. Er zijn namelijk al veel Belgische portaal-objecten zonder de extra draden links en rechtsboven, hetzelfde voor die ronde "houders"

De laatste versie van 't Hart van Nederland 1.4 staat hier online. Deze is hier te vinden.

Soms reis ik per stoptrein, tussen Antwerpen en Essen. Ivm met de parkeer problemen in Antwerpen. Echt luxe zijn sommige treinstellen niet, die nog op dit traject rijden. Maar wel grappig dat dit anno 2020 nog kan, het roept nostalgie op. En met 30 graden plak je lekker vast aan de bank

Netjes Sjef! Als jij en Gert nog even zo doorgaan moet ik m'n Belgische route weer gaan afstoffen geloof ik....

Mooi gemaakt Sjef, ik woon zelf net over de grens. Leuk dat er ook steeds meer Belgische toevoegingen bij komen.