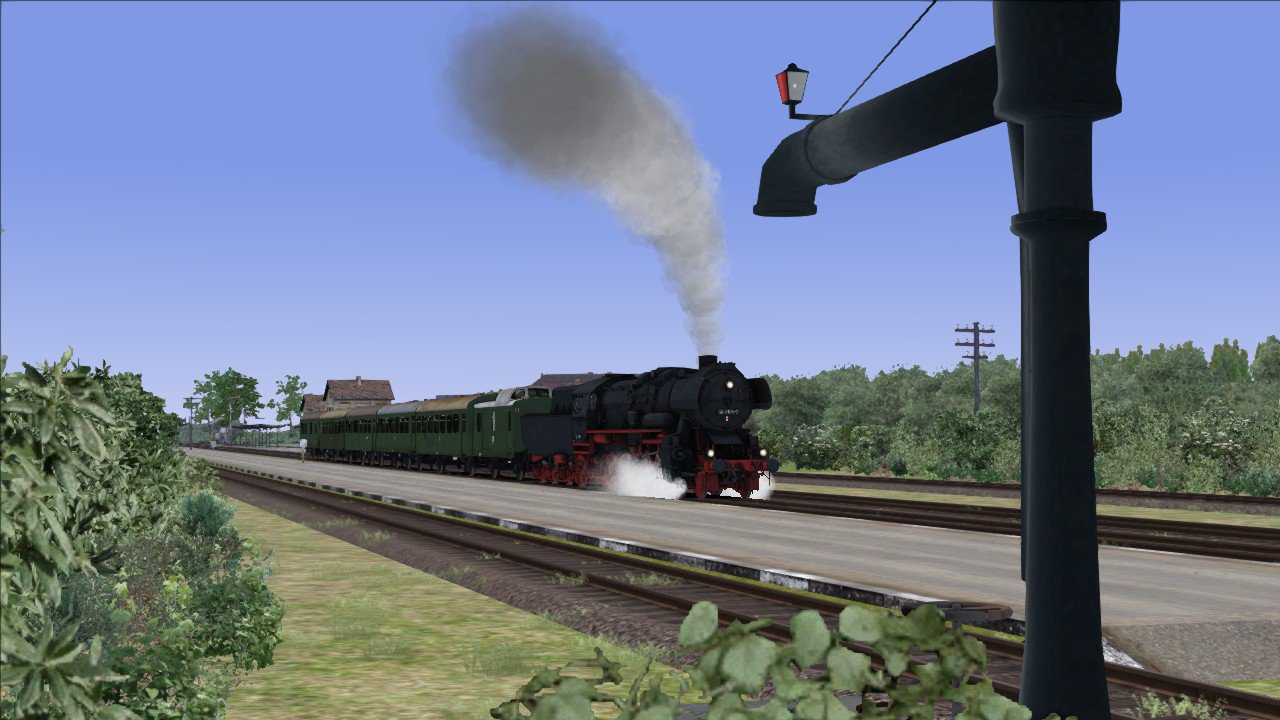 Images/screens concerning the (re)creation of the Usedom route v3.0.
Follow the reconstruction of this steam route trying to establish a original German main track route in the North Eastern part of Germany close to the Rugen Insel 
based on the original version created bij Jens Haase which has known and experienced the original route as a young kid including the former S-Bahn at Karlshagen serving the rocket testing facilities and the ww2 rocket V1 and V2 factory plant. The route is now under reconstruction with granted permission of the original creator.
Trying to achieve the original route by investigation and research of the historic documents, station buildings assets and backgrounds.
Though the route is partly fictional between Ducherow and Schwinemunde Seebad but historical correct. This route was dismantled due to the pay back agreement with the Russian as a result of the Russian loses caused bij Nazi Germany. There are plans to reconstruct this route  to shorten the time of travel between Berlin and Schwinemunde in less than 2 hours. 
Between Schwinemunde Zentrum and Wolgast the route now is served by the UBB between Greifswald, Wolfshagen, Zinnowitz, Heringsdorf and Schwinemunde Zentrum Schwinemunde is nafter WW2 added to Polandand the Polish name of schwinemunde is now: "Swinoujscie" The East part of Swinoujscie is served by the PKP and the West part of Swinoujscie is served by the UBB.
Due to the historic facts the steam locomotives created by the Forge Simulation will fit the route perfectly even as the class 86 from DTG. Also the DR classes 56 and 57 from WIlbur Graphics. Even the Diesel classes 108, 110, 120, and the VT03 from NiclasL. From RRR class 03, 44 and 95 are usable. Though the RRR engines were not based here. The creation of this route aims for the steam area only with installed semaphores and old style DR light signals type Hl and EZMG.
Commentary at screens are in Dutch